Here are our completed Mother's Day gifts - I think they turned out so cute! My kids were so proud to wrap them up and bring them home for their moms :)
Happy early Mother's Day to all the moms out there - I hope you have wonderful days tomorrow :)
Here's another reminder to enter my
giveaway
for a
TPT gift certificate
! Thanks so much to my lovely friends who have already given me details on their document cameras...I'd love to hear more! You can still enter for two days -
go here
for more info.
And finally, I'm linking up with Hadar, Teri and April for the
Summer Bucket List Linky Party
!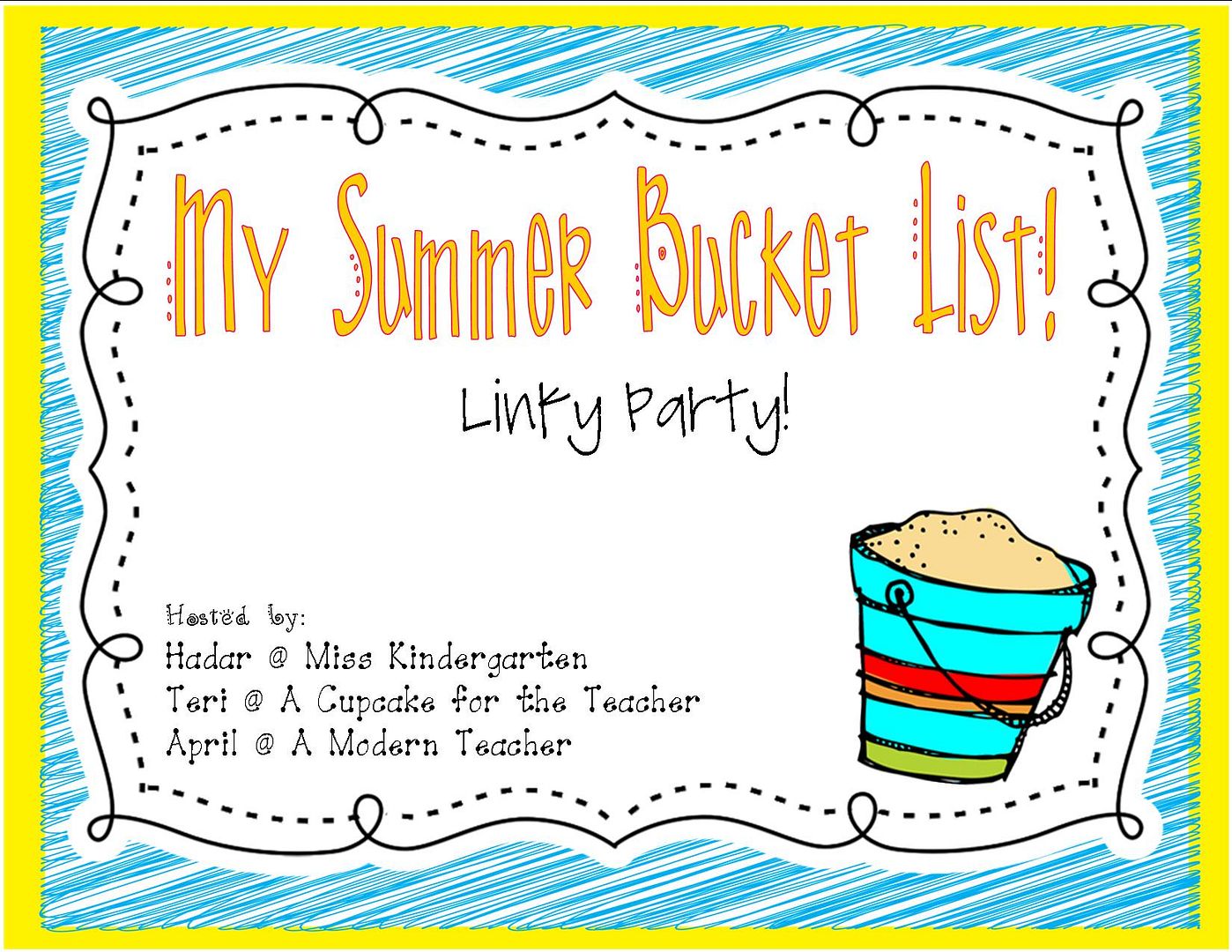 I work through the summer, but only for three days per week! So, my big plans for the extra time off include:
1. Revamp my Morning Meeting/Circle Time. I'm stuck in a rut and have some ideas to change it up that I want to work out before next school year.
2. Finalize my plans to do chapter books with my higher reading group. I was going to start Henry and Mudge with them this summer, but due to some classroom changes, we're probably going to have to push it back until the school year, so I'm going to have some more time to decide how exactly to go about this new venture.
3. Organize my unit plans and materials. I'm not the world's most organized person, and I really need to get things out of piles in my guest room and into a better organizing system, either at home or at school or both.
4. And my biggest summer plan...partially finish my basement! Right now it's just laundry and storage and empty space...My dad, brother and I are going to hopefully make a space for all my lesson planning/creating stuff and another space for working out. That's the plan, anyway!
Click the linky party picture above to link up with your summer plans!