Listening - it's been raining all night...all day...I'm loving it - as long as it gets it out of its system in time for Fourth of July fun in a couple days!
Loving - I'm teaching summer school, and we have this entire week off! Hooray! Also, definitely loving on my Desmond - he's such a sweet boy (but doesn't like the rain). Here he is all snuggled up - looking at me like, you've got to be kidding me; I'm not going out in that!
Thinking - last I heard, I could have some big changes with my class list in the fall...I don't like not knowing what's going on!
Wanting - the poor cats don't know what to do with a dog in the house now. They are still preferring to hide in the basement most of the time. They'll come around eventually; they always do!
Needing - oh my goodness, my hair is a mess. I need to get it taken care of in a major way! I'm thinking of going short this time...
Tips - Don't stress! There can be a tendency to stress about not keeping up with posting/reading, not making enough products, not getting the sales you expected, not making X, Y, or Z for the classroom you saw on Pinterest or Monday Made It, etc. etc. etc...I just need to remind myself why I do this in the first place - it's for the kids! For me to become a better, more creative and inspired teacher. It's great to have blogging/selling/etc. goals - but don't let them stress you out. It defeats the purpose!
So, go ahead and link up with Farley: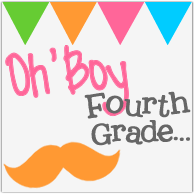 Finally, I'm joining with some other fabulous sellers in the Fourth of July sale! Tomorrow and Thursday, my entire store will be 20% off! Happy Fourth of July! Click the image to go to my store:
And Mrs. Reed from Flying into First Grade has put together a linky for all the sellers who are doing Fourth of July sales...check it out to either link up your own sale or go shopping!
(Coming tomorrow: See what fun bloggy thing I did on Saturday!!)