Happy 2014!
In order to say Happy New Year and a huge "thank you!" to all my wonderful followers, for the next three days I am going to be offering one usually paid product from my store as a FREEBIE! I'll choose the product and set it free whenever I get on the computer first for the day, and I'll set it back to paid right before I go to bed. I'll be sure to post on
my Facebook page
when the time is almost up.
Today's Flash Freebie is one of my very favorite products - "The Ways I Feel - Interactive/Adapted Books About Emotions and Feelings" - you can click the image below to grab it for free, today only!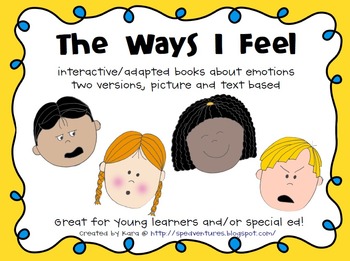 Happy New Year, everyone!